×
Pitch Us
At Yell we believe in getting to know the real you - why you want to join our team, what you're looking for from a role and what it is you'll bring to our business.
That's why we're giving you the opportunity to pitch yourself direct to our recruitment team and tell us exactly why you should be our next hire.
This is a fantastic opportunity for you to showcase your strengths at a time and place that's convenient for you - not to mention the fastest way for you to get that vital decision and feedback on your application from us.
Input your details and we'll email you an invitation to pitch us: we look forward to seeing you!
Sales Careers
A career in sales at Yell is highly rewarding and the learning truly never stops. Depending on your role, you will based in Belfast, Birmingham or in the field, delivering profitable solutions for your customers.
With one of the largest B2B sales divisions in the UK, there are amazing opportunities for career progression. Most of our current Sales Managers began their careers in sales roles at Yell, and the average sales employee stays with us for around 6 years.
We're always looking for ambitious individuals with a track record of exceeding targets and putting the customer at the centre of everything they do.
Our stats are impressive
780

Sales employees

274000

Annual customer visits

96

Percent of managers promoted from within

8

Week induction training
Working in Field Sales
As a Digital Account Manager or BDM you'll represent our company in face-to-face meetings with customers. Working in a defined local territory, you will have the opportunity to manage your own portfolio and generate valuable business from existing leads and accounts.
We'll provide first class training and support, and you'll receive market-leading benefits and commissions based on your performance. Working at Yell, the sky's the limit.
Latest Field Sales Jobs
Our Business Development Manager at Yell showed a real understanding of the issues facing our site, and produced a clear action plan to quickly improve search engine performance.
Operations Director
The French Bedroom Company
Find out more about our sales induction programme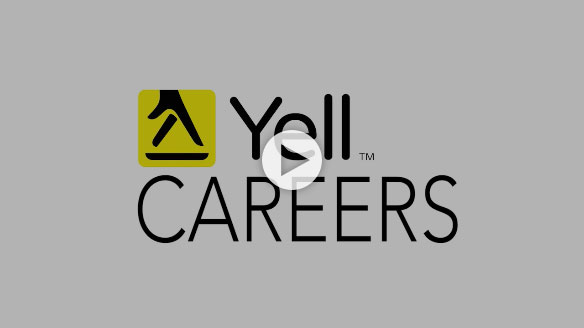 Working in Telesales
Working in Telesales, you will be based in our Belfast or Birmingham offices, acquiring new customers, making appointments for our field based Account Managers and helping existing customers make the most of their chosen marketing solutions.
As a valued part of our telesales team, you'll be offered a competitive salary package, an energetic and fast paced working environment, and some excellent opportunities for you to progress. Starting with an 8 week induction programme, we'll equip you with the skills and knowledge to build a rewarding career in sales at Yell.
Latest Telesales Jobs
Best move I've ever made
Telesales Employee, Birmingham


See what people like about the training and development in Telesales at Yell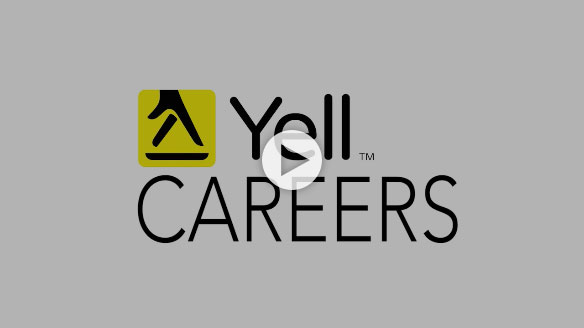 Sales Management
The working life of a sales manager at Yell is all about coaching and developing highly talented people to help them make the most of their ability. Our sales managers are passionate about their teams and their customers. In this role you'll find that no two days are the same and that and the only consistent thing is change. You won't see us advertising many Sales Manager roles because we're keen to develop our Account Managers and Telesales Consultants into the managers of the future.
Latest Sales Management Jobs
Our People